A transformational conversation with state employees
November 16, 2009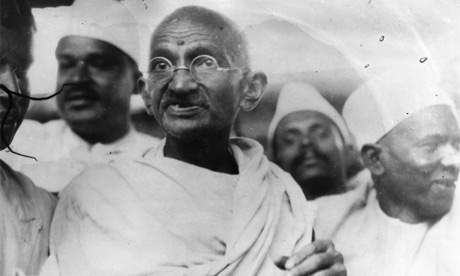 Like any institution, organization or team, our state is blessed by the gracious people who make government work.
Teachers, foster care case workers, prison guards, university professors, community college faculty, transportation engineers, administrative assistants, actuaries, software developers, legislators, janitors and more. These are the people who start each day with a deeply held belief in the honor and dignity of public service. These are the people who dedicate years or an entire career to serve our community, to lift up our state's quality of life, to support those who need vital government programs.
President Obama said in his Inaugural Address:
"The question we ask today is not whether our government is too big or too small, but whether it works — whether it helps families find jobs at a decent wage, care they can afford, a retirement that is dignified. Where the answer is yes, we intend to move forward. Where the answer is no, programs will end. And those of us who manage the public's dollars will be held to account, to spend wisely, reform bad habits, and do our business in the light of day, because only then can we restore the vital trust between a people and their government."
The questions we in Washington face today–with another projected $2 billion deficit–are this: Do we have the courage to unleash the entrepreneurial spirit of the 110,000 employees of our own state for bold ideas about how to make systems change? Do we have the true desire to hear their suggestions on a deeper level? Can we create a genuine process to act upon new strategies and tactics that come from the bottom up? How can we engage with our employees in a productive way that will reward risk taking and new ideas during these difficult times? How can we change the natural dynamic of self censorship that many gravitate toward during challenging times?
Most importantly, how can we bring about transformational change in our systems without first changing how we talk to and with those doing the real work?
No one knows state government better than the people on the front lines. Yet we fall into the old trap of monopolies of self censoring ourselves so that we rarely look to that level for meaningful answers. And it's important to note that I don't suggest anyone is to blame or that there is not a willingness to listen, only that our larger structures and systems sometimes operate in a top down mindset rather than a bottom up approach. It is, in many ways, almost inevitable unless we make a conscious choice to transform the conversation in government. I looked into this question in great detail while in graduate school. I didn't find many answers.
The old cliche of suggestion boxes is of course silly. The new idea is that we will only engage with thoughtful, insightful, energetic, creative, innovative and courageously honest state employees if we change our ability to hear their suggestions. For real. We must embrace those ideas not as a department down the hall, but as a blessing of wisdom from those on the ground. In the military, generals learn to listen to those on the front lines. In community organizing, you learn to listen well. Surely we can do the same.
That means we must transform how we talk with state employees and, more importantly, how we listen.
We must challenge them not to slip away from challenges or walk away from healthy disagreements about the public's interest. We must create an environment where rigorous and vibrant debate is celebrated; where new ideas are rewarded instead of disputed 'because we tried that years ago"; where people risk raising ideas because it's the right thing to do; where we don't scoff at idealism, hope, change and a belief that we can make government work better; where those on the front lines don't fear for their jobs just for speaking out.
I have been so deeply touched by the large number of state employees, for example, who have reached out to me to talk about how to use technology more effectively for real people living real lives. The ideas are amazing and some of them will one day become law. I promise.
There are those who may think I am rough on the institutional bureaucracy as a faceless organization. I hope my criticism is directed not at people but systems that have in some ways grown more powerful yet lethargic. During this historic economic crisis in our state, we must rejuvenate government and not devastate it with draconian cuts.
I have long been influenced by the novels of Franz Kafka where he faces the grip of the bureaucracy with such force it sends frozen shivers down my spine to this day. Perhaps because of my own story of feelings of helplessness as a child growing up without much support, I feel a particular passion about bringing a human face to government.
The people of state government are not broken. They are overwhelmingly good, decent, intelligent, skilled, hard working and noble. But let's have the courageous honesty to acknowledge that many of our business processes, policies, procedures, regulations, models, structures and excuses are. We need to inspire people to fix those problems not because it will lead to more job security and salary increases, because it may not, but because it is the right thing for the public good.
Let's learn from our 110,000 state employees by engaging in a transformational conversation about how to make government work better.
We all know that there will be layoffs in 2010. I feel badly for those who have already lost positions. But let's make those decisions not from positions of fear, uncertainty and doubt but from truly objective policies that attempt to minimize the impact on those who serve the public on the front lines. And let's remember that government is not a business. It exists to serve the public good.
With the many rights of a state employee comes the responsibility to serve the public with dignity and honor and righteous work to improve services everyday. The two are tied together.
So many state employees have a lifetime of knowledge, ideas and insight. Let's learn to hear their silence in a new way. Let's break the old fashioned stereotypes of who can speak out, who can make suggestions, who can testify before a legislative committee, who can safely write a long email to a legislator outlining bold ideas for systems change, who can explode with a lifetime of lessons learned.
I am only a part time, citizen legislator. But I know enough to see untapped wisdom and deep insight in the eyes of those who have been here for years.
Your partner in service,
Reuven.